RHINO LIFT GOODS ONLY / GOODS ATTENDANT
The Rhino Lift offers robust and resistant cabins for the transport of large loads.
The GLE-Cargo range offers the security and guarantee required for the transport of large loads. The durability, robustness and resistance of the cabins has been proven after more than 20 years supplying it to the market with the best of acceptances.
The Rhino (goods only) & Rhino Pro (goods/attendant) cargo series is reinforced to withstand the harshest working conditions throughout the lifespan of the lift.
It is manufactured using the most suitable materials to guarantee resistance and durability to the most demanding environments, without sacrificing the design, customization and variety of finishes. In addition, we offer the option of additionally reinforcing the cabin with anti-shock protections, which are already resistant as they are manufactured with steel plates covered with plastic laminates. These cabinets are adaptable to the standards En81-70 and EN81-71 (cat.1 and cat.2), among others.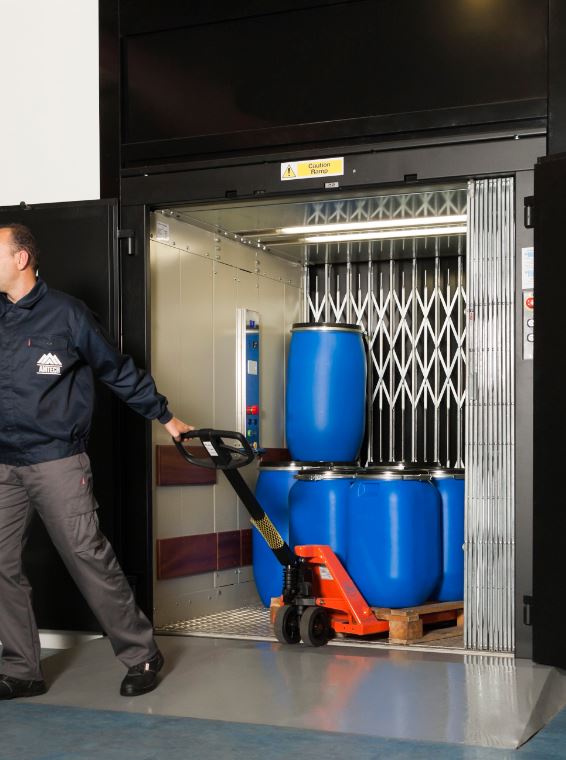 STAIRLIFT RANGE