Incline Platform Lift Range
The Vimec V6 / V6S Range
We are delighted to be able to showcase the ALL NEW V6 / V6S, recently brought to market by our manufacturing partners Vimec.
The new product boards the accolade of winner of the archiproducts Design Awards in 2022 as it becomes easily one of the most photogenic incline platform lifts on the market.
Based on the previous model of V64 and V65, there have been a number of enhancements on the V6 range, including changing from a mild steel body, to a more lightweight body formed of mostly aluminium.
Sited internally, or externally, the V6 range offers a 300kg load capacity as standard (for angles up to 45 degrees), it also offers the relevant EN81-40 features and includes foldable arms and is compact when folded away at an approximate measurement of 430mm with 80mm x 40mm rails, or 400mm with 50mm x 30mm rails.
Get in touch with us today, to arrange a no obligation survey to bring this incline platform lift into your building or home.
For Full Brochure, Click Here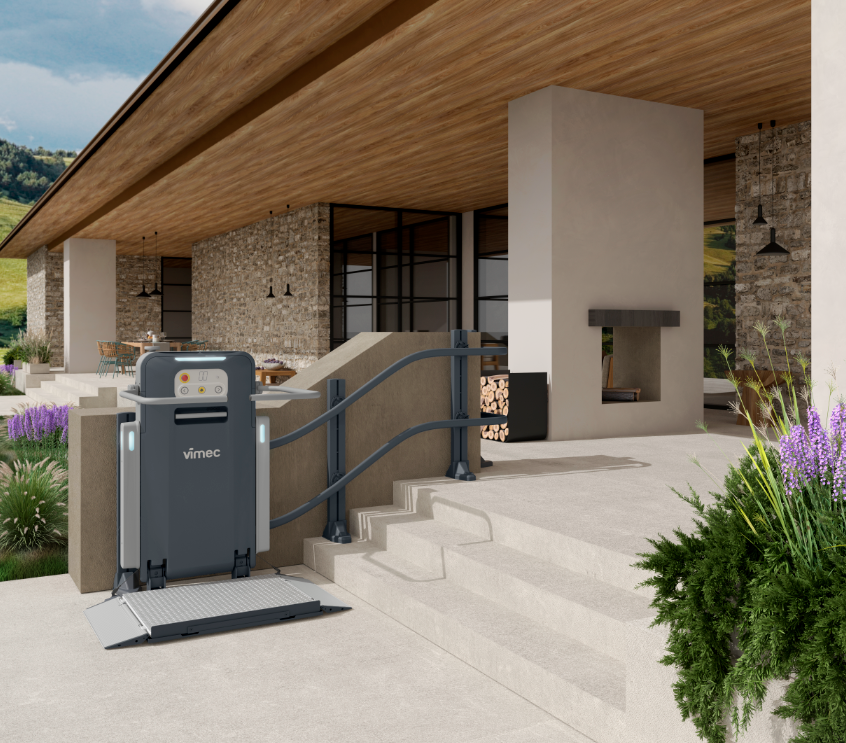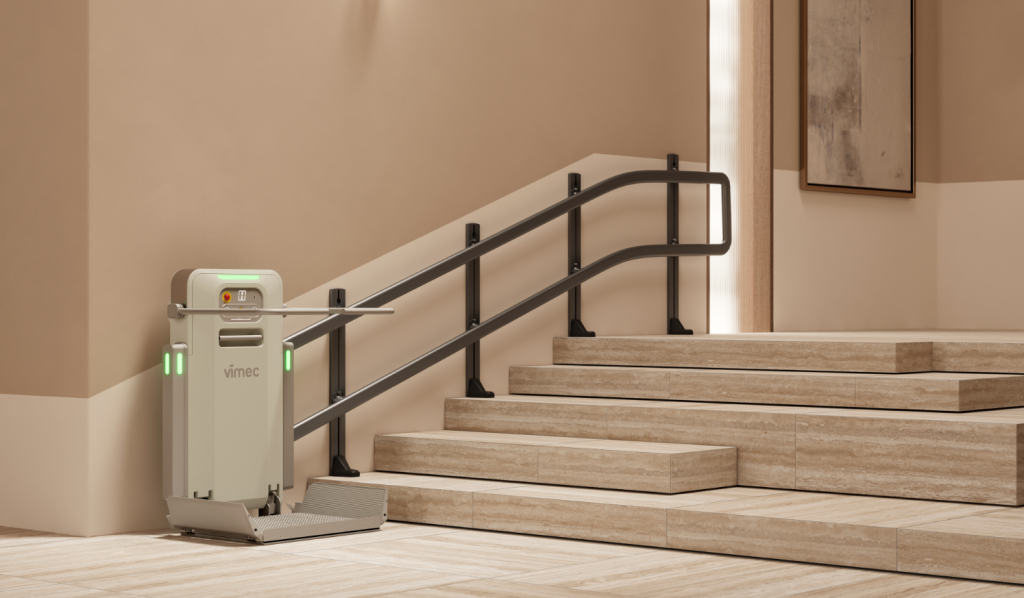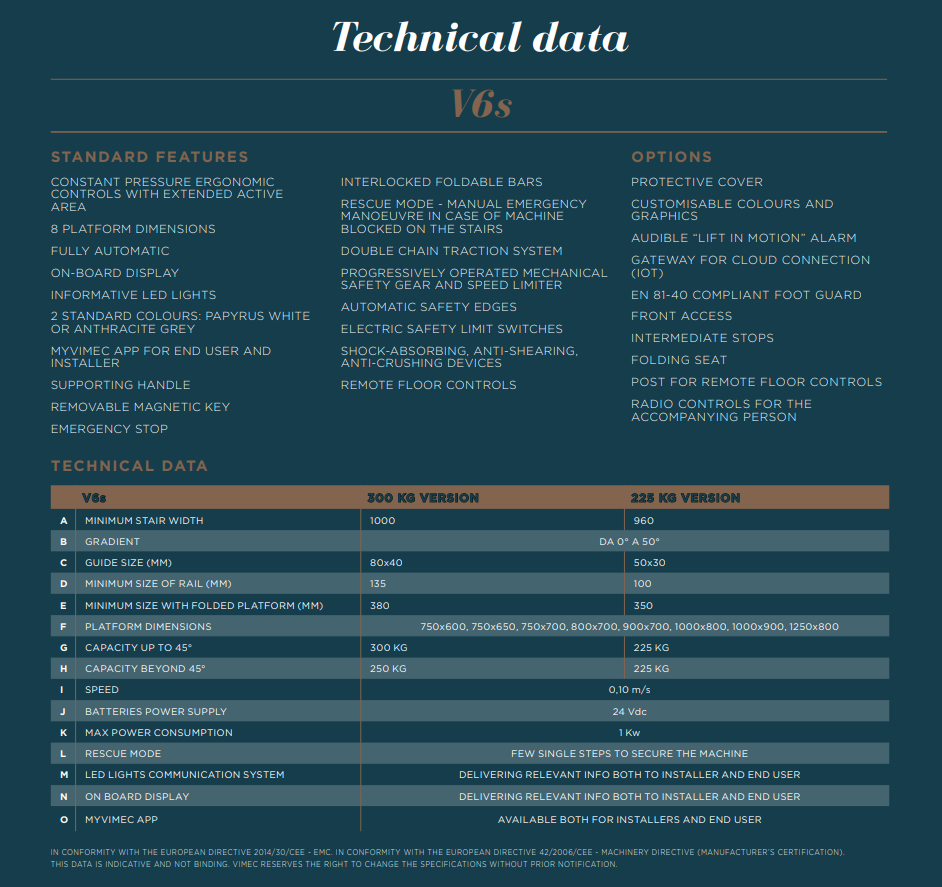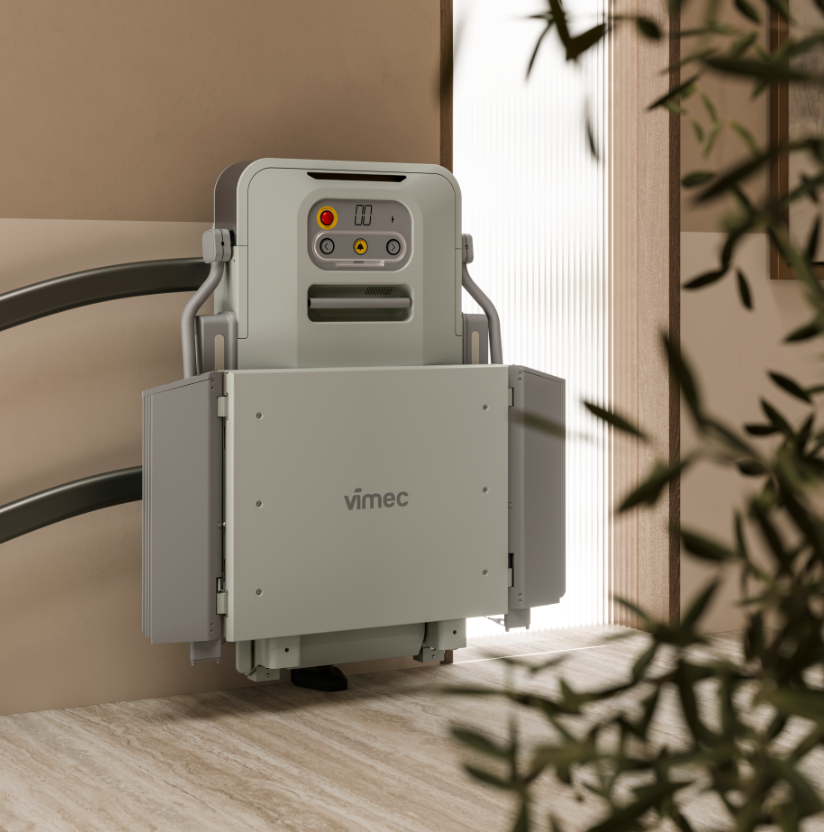 Our Manufacturing Partners