RHINO LIFT / RHINO LIFT PRO
Robust and resistant cabins for the transportation of large loads - the GLE-Cargo range offers the security and guarantee you require the transport of large loads.
The durability, robustness and resistance of the cabins has been proven after more than 20 years supplying it to the market with the best of acceptances.
The Rhino (goods only) & Rhino Pro (goods/attendant) cargo series is reinforced to withstand the harshest working conditions throughout the lifespan of the lift.
GLE use the most suitable materials to guarantee the resistance and durability to the most demanding customers, without sacrificing design, customization and the variety of finishes.
In addition, we can offer the option of reinforcing additionally the cabin with anti-blow protections, already resistant because they are manufactured with steel plates coated with plastic laminates. These booths are adaptable to regulations EN81-70 and EN81-71 (cat.1 and cat.2), among others.
More Info: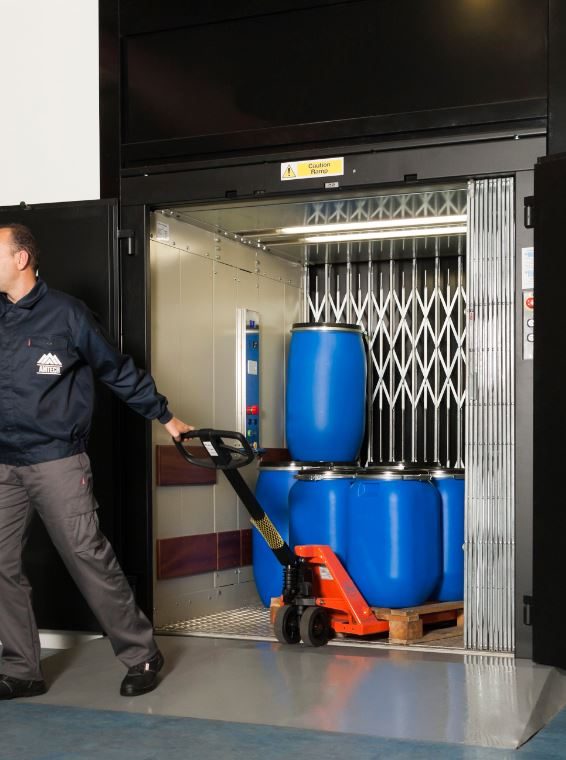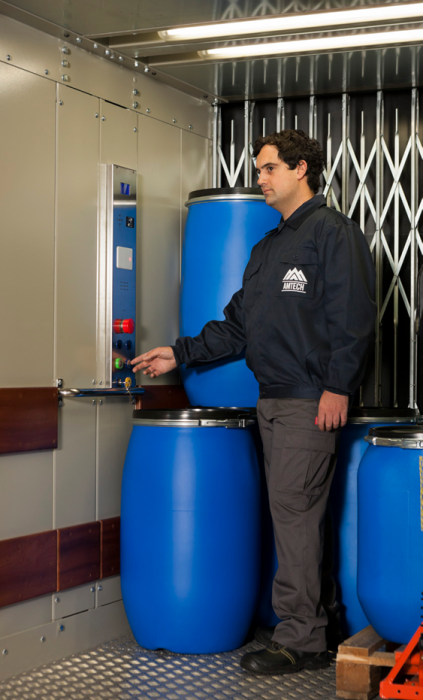 GLE RHINO LIFT
Goods-only lift.
Chain drive.
Self supporting structure.
Modular design.
Rated loads from 500kg to 2000kg.
Speed 0.15m/s.
Single or through openings.
100mm pit.
Energy efficient VVVF controlled.
800mm x 600mm x 260mm control cabinet to be installed above or below.
Maximum travel of 9m.
No extra civil works required.
Fast installation with installation kits available.
No machine room.
Different car options.
Bump rails.
Heavy duty flooring,
Fluorescent or LED lighting.
Manual swing landing doors or shutter gates.
Car doors available.
Lift Directive 2006/42/EC
RHINO LIFT PRO
Goods-lift with attendant
Standard Rhino lift with additional features for attendant control
Key switch to turn to "attendant control".
Full height safety edge. Vandal resistant Cat 2.
Our Manufacturing Partners