STEPLESS BY GULDMANN RANGE
Stepless by Guldmann supplies a wide range of platform lifts designed to give wheelchair users and other people with reduced mobility safe, dignified access to places that are otherwise hard to reach. The secure, stable solutions help users negotiate height differences of up to three metres.
Improving access conditions can often pose quite a challenge – especially in old, heritage buildings, for example. To help in this area, Stepless supply bespoke platform lifts designed specifically to blend in well with the existing setting, furnishings and other requirements.
Stepless manufactures several types of specially adapted, discreet lift solutions that combine the need to provide dignified access conditions for people with reduced mobility with the desire to implement aesthetically pleasing solutions.
The individual models are discreet and designed to blend in seamlessly – as far as possible – with the existing setting so as to maintain an attractive architectural appearance.
Standard Units:
LP5 & LP5+ | LP7 & LP7+ | LP8 | LP11 Mobile Platform Lift | LP50 | LP50H |
Bespoke Units:
SLP Model A | SLP Model B | SLP Model C | SLP Model D | SLP Model D | SLP Model E | SLP Model F | SLP Model G | SLP Model H | SLP Model L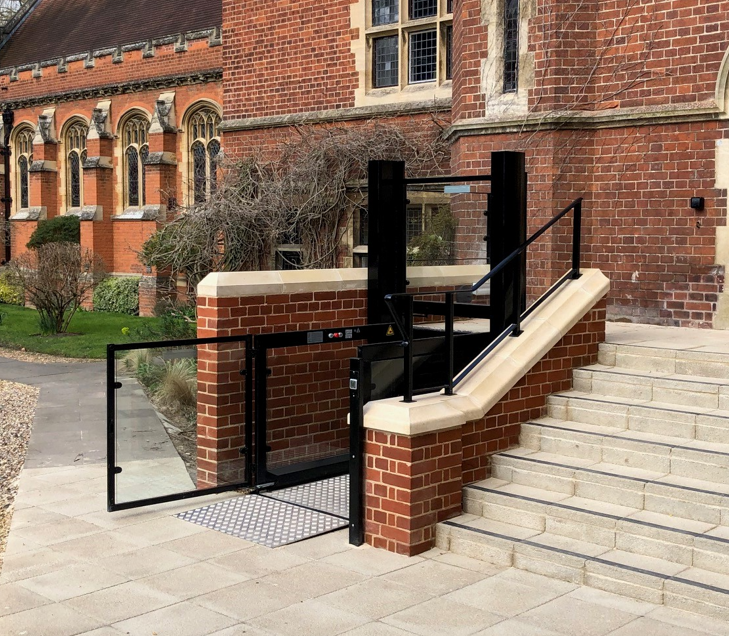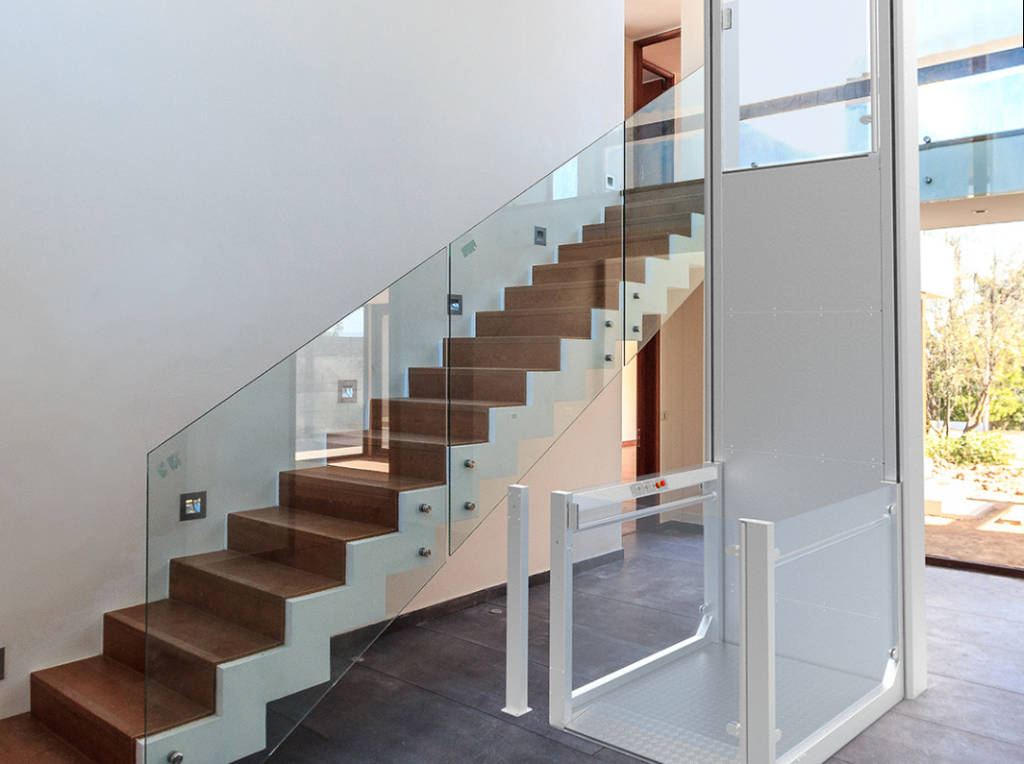 BARDUVA RANGE
Barduva RB150 is an Open Platform Lift (also known as Low Rise Platform Lift or Wheelchair Lift), which provides internal or external vertical travel up to 3 meters. Our Wheelchair Lift can accommodate changes in level from 600 mm up to 3000 mm in commercial and domestic environments and is appropriate alternative solution to a fully enclosed platform lift.
RB150 specifically designed for applications with little or no alterations to existing buildings. The open type design offers an aesthetically pleasing solution with brushed stainless steel finish as option. The lift provides a safe and easy way to gain access to a property where stairs would otherwise prevent wheelchair access. It is designed to give customers choice and flexibility.
It is designed to give customers choice and flexibility. RB 150 Wheelchair Lift is a space saving and cost effective way to provide access for everyone to your home or workplace.
More Info:
FLEXSTEP BY LIFTUP RANGE
The FlexStep stairlift is designed to function both as an ordinary staircase and as a wheelchair lift. Developed and manufactured by Liftup, the FlexStep is flexible and equally useful for pedestrians and wheelchair users alike. FlexStep is an innovative 2-in-1 solution and saves space compared to installing both a flight of stairs and a separate lift.
FlexStep has many configuration and installation options, making it easy to integrate your new stairlift into the existing surroundings. FlexStep is the perfect solution for both wheelchair users and pedestrians, giving easy access between levels and is particularly useful where space is tight and there would not be room to install both a lift and a flight of stairs.
The FlexStep requires no lift pit, is available in four different standard step widths: 700, 800, 900 and 1.000mm and can be one of 5 models - 2, 3, 4, 5 or 6 step model with a min lifting height of 240mm and max lifting height of 1250mm.
If finding space for both a flight of stairs and a stairlift is proving problematic, a FlexStep stairlift could be the answer you are looking for. This clever 2-in-1 stairlift and steps solution gives you both stairs and a stairlift even in the tightest places; if you have room for stairs, there's room for a FlexStep stairlift. The FlexStep can be configured as a flight of stairs, and then be transformed quickly into a platform lift at the touch of a button – for example when a wheelchair user, or person with impaired walking needs a lift between levels.
FlexStep offers lots of customisation options giving you the flexibility to match your existing décor if you wish, or the ability to choose something complementary. Customisable options include the finish material, colour, installation configuration and more.
Contact us for more information on this exciting product.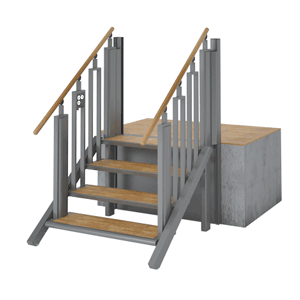 Our Manufacturing Partners