Vertical Platform Lift Range
Aritco Public Lift Access
The Aritco PublicLift Access is designed to make public and commercial buildings accessible for everyone. The lift expresses Scandinavian design and features a backlit panel and lit handrail.
The Aritco Public Lift Access follows the requirements stated for lifts regarding the possibility to fit a wheelchair with or without attendant. National guidelines may apply. Depending on the size of the platform you can fit either a wheelchair or a wheelchair with an attendant.
The Public Lift Access has a load capacity of 250kg, 410kg or 500kg and requires a 50mm pit, but can also be installed with a ramp, making it pit free. The lift can be installed up to 6 floors, and is a Hold to Run operation running on single phase 240V, or 3-phase 415V power supply.
It has 8 sizes within the range, and these go from a usable platform size of 900mm x 1040mm, up to a maximum size of 1000mm x 1980mm.
The lift can be also configured with a single large swing door as pictured (manual or automatic), a half height top landing door, or an automatic double hinged door arrangement. This also has the option of EI60 Fire & Smoke Proof Doors if required.
The additional benefit of the Public Lift Access, is that it's the only lift within the Aritco range that can be sited externally, complete with structure roof, door canopy, heater, and ventilation fans to keep this unit running at optimum performance.
More Info:
Product Data Sheet | Product Catalogue | 5 Year Warranty Data Sheet
Click here to configure your Aritco Public Lift Access.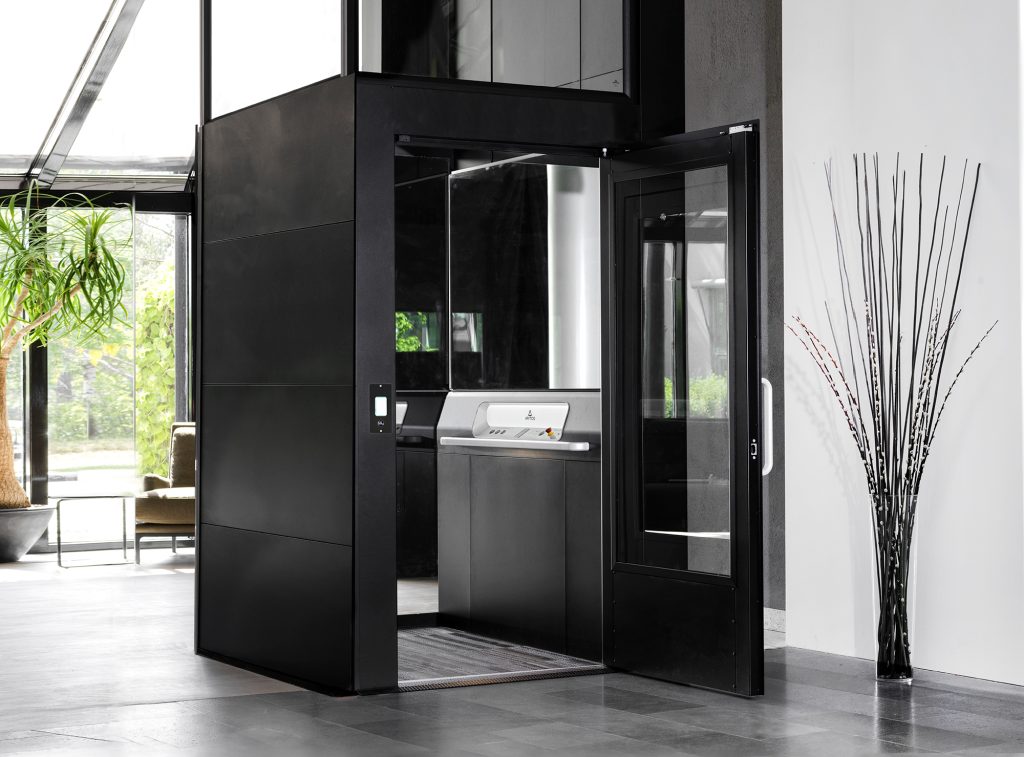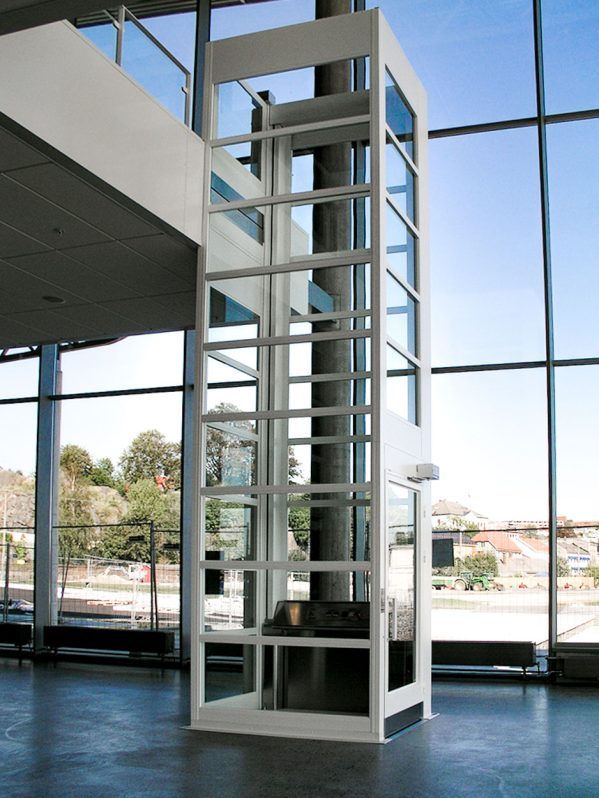 Motala MC2000 Lift
Platform lifts are frequently used to improve accessibility to public buildings. This type of lift has no cabin but instead uses a platform, making this type of lift considerably less costly to purchase and install than other types of lifts.
Originating from Sweden, and owned by parent company Aritco. The Motala MC2000 offers the largest inside, smallest outside concept. It is unique, as it's the only chain driven platform lift on the market.
Rebuilding an existing property for a new purpose, such as turning a former industrial building into an open-plan office or a restaurant, are other examples of applications where buildings need to be adapted for accessibility.
Motala 2000 fulfils all legal requirements without taking more space than absolutely necessary. The shaft can be glazed on all sides, providing an attractive appearance and preserves the ambient light. The lift is also environmentally friendly – energy consumption is only one-third of most comparable products and no oil changes are required when servicing.
Installation is quick and easy, only taking a couple of days. The lift is designed for easy control, manufactured with smart technology and high quality. Motala 2000 is certified to EN81-41.
More Info:
Product Catalogue
E10 Eco Vimec Cabin Lift
The ECOVimec is a cabin lift that features unique technology: electrical and environmentally-friendly, thanks to the absence of any type of oil. Innovative, quiet, and elegant, to bring greater value to the home. Perfect for both indoor and outdoor installation.
Freedom of movement, with a Comfortable Premesis For Everyone, complete with all the amenities you desire. Making the choice is a question of style, the style of comfort / ease of movement.
Enjoying your home means choosing every detail that gives it added value and makes you feel at ease, no matter how small. The ECOVimec electric cabin lift is also suitable for all types of public renovations and remodelling work.
The ECOVimec cabin lift is electric (a new technology that remains unrivalled on the market), environmentally-friendly (it has reduced energy consumption and doesn't use hydraulic oil), and can be easily installed in homes, apartments, shops or office buildings.
Thanks to the fact that it doesn't require a machine room, the ECOVimec cabin lift is also suitable for all types of renovations and remodelling work. Moreover, the technical solutions adopted are new and unrivalled on the market (e.g. the absence of a counterweight, which provides for greater available space; the increased load bearing capacity, which allows the system to be loaded with considerable weight; the reduced energy consumption values, to save on energy bill).
More Info:
Product Catalogue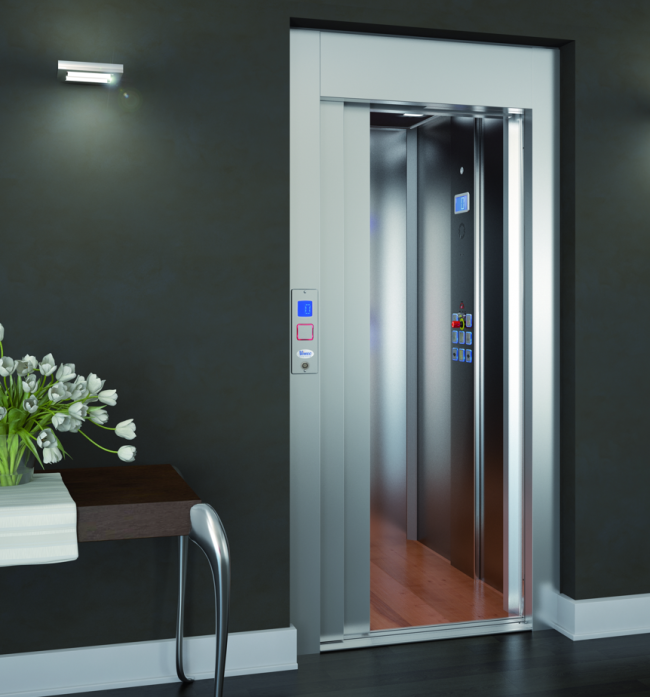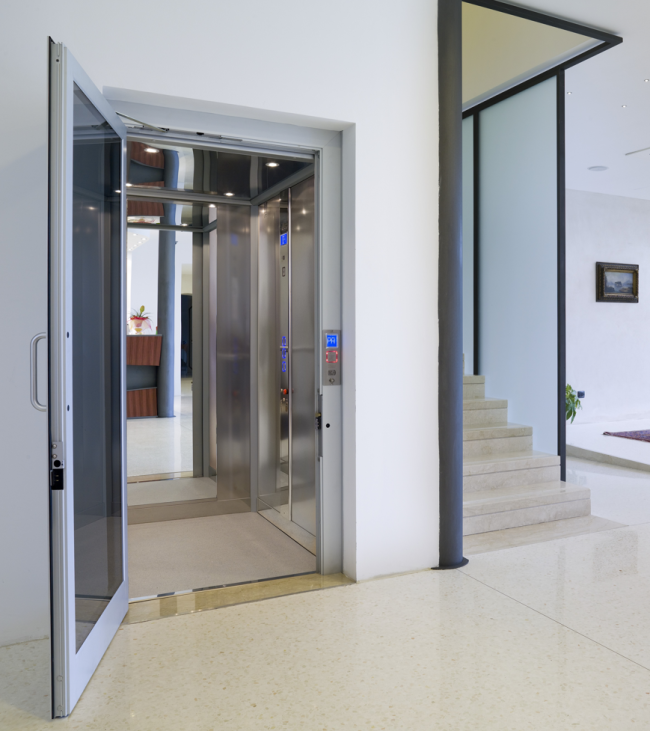 E07 Vimec Easy Move Lift
The Easy Move is the cabin lift with several thousand installations. The Easy Move cabin lift is a tried and tested solution for every mobility requirement in domestic and public environments, and is ideal for both indoor and outdoor installations, with a wide range of customisations available to bring added value to the home.
The Easy Move cabin lift is also suitable for all types of renovations and remodelling work. Moreover, the Easy Move cabin lift can be easily installed in apartments, shops, or office buildings.
Vimec's Easy Move model is a reliable cabin lift made with thoroughly tried and tested technology (hydraulic). In fact, over 3,500 systems have been installed since 2008.
The customisable Easy Move cabin lift is always made to measure in order to guarantee maximum safety both for people in search of greater comfort, as well as for the elderly and people with reduced mobility.
More Info:
Product Catalogue
ILS 1000 Range
The ILS 1K is a display of pure craftsmanship and ingenuity, with a strong load capacity of 1000kg packed in a nice, clean Scandinavian design. What really separates the ILS1K from it's competitors is the self-designed construction, which allows for low installation costs, highest possible flexibility and much more.
Boasting platform sizes of up to 1400mm x 2500mm, as well as 55 further platform sizes to choose from and a shaft pit of only 110mm means the ILS1k can always offer you a lift that fits exactly to your building.
Every ILS 1K comes with a full height platform back in a modern design, which also provides you with correct lighting during your ride.
A fantastic design and construction for an easy and quick installation up to 5 days! Plug n´ play all the way through.
Competitive material prices together with the low installation costs make the ILS 1K to one of the best priced lifts on the market.
Thanks to ILS' great design, strong construction and flexibility, ILS 1K
fits into all environments, both public and industrial. Hospitals, care homes, arenas, schools, offices, workshops, furniture stores etc. Everywhere where high quality, design, space and lifting capacity are crucial aspects.
Fantastic loading opportunities are provided in every situation by the wide doors that come fully glazed as standard. As an alternative you can of course have the fire rated EI60 doors. All push buttons are with both tactile and braille text.
Other possible options include: phones, different choices of flooring, locking, voice announcement, automatic door openers, level indicators, arrival bell, glazed shaft panels, lift painted in other RAL colours, elbow buttons, a mirror and more!
More Info:
Product Catalogue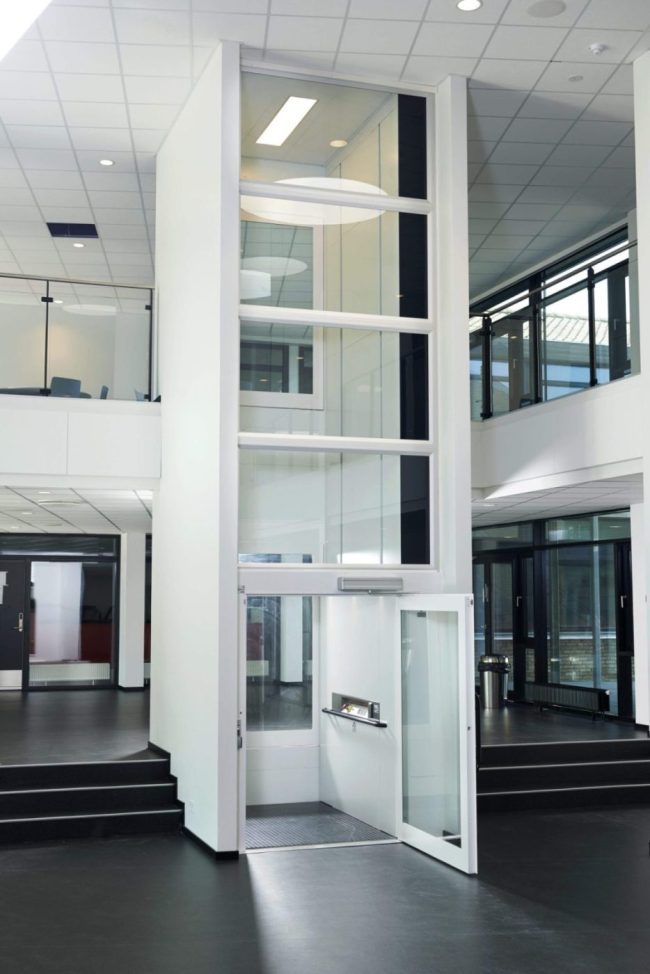 Our Manufacturing Partners